Worker's compensation and business disability insurance are similar policies that can provide financial help to people who are sick or injured and unable to work, so, understandably, many confuse them. However, there is an important distinction to be aware of. While worker's compensation protects employers and employees from the costs of job-related illnesses and injuries, disability insurance offers employees coverage for medical issues outside of their workplace.
Here is what you need to know about these two essential types of coverage.
What Are Disability Insurance And Workers Compensation Insurance?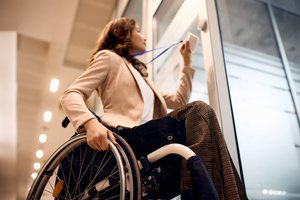 Worker's compensation insurance is a policy that covers the medical expenses that arise if an employee experiences an illness or injury related to their work. It may also offset the wages they lose while they cannot work. Most states require all businesses with employees to provide their workers with this type of policy.
A business disability insurance policy can offset a person's lost income should they become disabled and unable to work due to an illness or injury that takes place outside of work. Most areas do not require this type of coverage, but states like California have a disability program that needs eligible employees to be covered.
Disability insurance can be considered a type of income insurance that gives people financial support if they cannot work due to a medical condition or injury. The amount of income support it provides varies, but it often falls within 50 to 70 percent of the individual's lost income. Although it may technically be used for whatever purpose the recipient sees fit, it is typically used to pay for their medical bills and living expenses. It does not generally cover legal fees or death benefits, however.
There are two main types of business disability insurance you can obtain: short-term disability and long-term disability.
Short-Term Disability Insurance
Short-term disability insurance offers benefits for a time frame of three to six months. Employers often provide this to employees as part of a group insurance plan. In some cases, the employer also pays the premiums; in other cases, the employees are responsible for it.
Long-Term Disability Insurance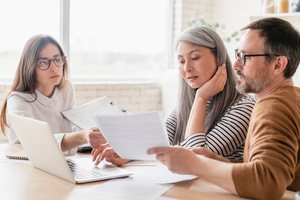 Long-term disability insurance is designed for long-lasting and permanent disabilities, and it offers benefits across a span of multiple years. In most cases, individuals purchase this policy independently from their insurance company. However, some employers offer it as optional coverage that employees can elect to obtain and pay via deductions from their paychecks.
How Are These Policies Different?
The main difference between worker's compensation and disability insurance is where the disability occurs. However, there are other differences to keep in mind.
In most cases, workers' compensation will cover work-related injuries and illnesses without copays and deductibles, in addition to partially offsetting injured employees' benefits when they cannot work. In cases where an employee dies because of a work-related illness or accident, worker's compensation may provide their dependents with a cash benefit.
There is another essential benefit of worker's compensation insurance to be aware of. In addition to helping with medical care and income loss, it protects employers from the need to pay for this type of care out of pocket.
Moreover, when an employee accepts a workers' compensation settlement, they must surrender their right to sue their employer, allowing the employer to avoid expensive litigation. At the same time, it helps employees get needed assistance immediately. Workers' compensation claims are generally processed considerably faster than a lawsuit can make its way through the court system.
Disability insurance policies cover problems such as physical impairments following accidents outside of work, complications from pregnancy, mental illnesses, or diseases such as multiple sclerosis or muscular dystrophy. However, its coverage does not extend to disabilities that result from criminal activities or acts of war. Many employers choose this type of coverage even though it is not required because it can help their employees avoid financial disaster in the event of a medical mishap.
Which Type Of Coverage Do You Need?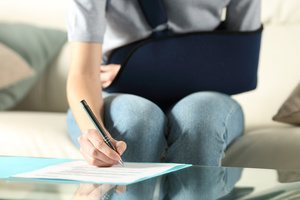 In most states, employers must obtain worker's compensation coverage when they hire their first employee. Riskier occupations like construction may also be required to accept this coverage for independent contractors. It is important to note that some companies require that their contractors obtain their own workers' compensation insurance because it can reduce the company's liability should they become injured on the job.
Request A Consultation With The Disability Insurance Specialists
To learn more about disability insurance and worker's compensation coverage, contact the professionals at Vector Financial Group. We specialize in offering disability insurance planning and brokerage and can help you determine the right range to suit your needs.