The Centers for Disease Control and Prevention report that 61 million American adults are living with a disability. In addition to making it more difficult to carry out daily activities, a disability may pose a challenge to people seeking life insurance to provide for their families after death.
Unfortunately, insurers often view applicants with disabilities as posing a greater risk, making it more difficult to obtain coverage. Nevertheless, people who have a disability can qualify for life insurance under certain circumstances. Here is what you need to know.
Life Insurance Companies Cannot Deny Most People With Disabilities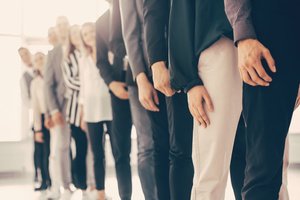 Under the Americans with Disabilities Act, life insurance companies are prohibited from denying coverage to people living with disabilities. However, an exception is made for those whose disability impacts their life expectancy.
The ADA's definition of a person who has a disability is someone with an impairment, whether it is physical or mental, that can substantially restrict their ability to carry out one or more major life activities such as walking, hearing, sleeping, seeing, talking, breathing, working or self-care. Major life activities might also include certain necessary bodily functions.
When a person with a disability applies for a life insurance policy, the insurer will consider the type of their disability and the severity of their case. They will also look at other factors such as your lifestyle, personal health history, and income.
Those with a disability that affects their life expectancy may be denied coverage or be subjected to limiting life insurance options and higher premiums.
What Medical Conditions Could Prevent You From Obtaining Life Insurance?
The underwriting process varies at different life insurance companies, so it is challenging to state which disabilities will lead to automatic denial. However, some of the conditions that may affect your ability to obtain coverage or impact your rates include: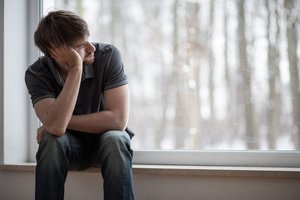 Advanced Multiple Sclerosis
Post-Traumatic Stress Disorder
Depression
Anxiety
Cerebral Palsy
In addition, people with disabilities who must take high doses of pain medications such as narcotics that pose an increased risk of addiction may be denied coverage.
How Does Having A Disability Influence The Cost Of Your Life Insurance?
Even though insurers are not allowed to deny people with specific disabilities a life insurance policy, they are permitted to let that disability impact the cost of their life insurance and the types of life insurance they can obtain. In general, the more your disability shortens your life expectancy, the more you can expect the price of your policy to go up; this is also true of other factors that are not disability-related that could shorten one's lifespan, such as smoking. Anyone who poses a higher risk to insurers can expect to pay higher premiums.
This is where the type of disability you have is an important consideration. People who are deaf, for example, may overlook exceptionally high premiums because a loss of hearing doesn't generally affect life expectancy. However, those with disabilities such as epilepsy or severe cerebral palsy may see higher premiums as these conditions are known to affect life expectancy.
Regardless of your disability, your life insurance company will also consider how well you manage it with procedures, treatments, and medications, as well as your current employment status and ability to work.
Improving Your Chances Of Obtaining Affordable Premiums With A Disability
Before applying for a life insurance policy, it is an excellent idea to improve your health. You may not be able to control your disability, but you can take steps to help keep your height-to-weight ratio and blood pressure at healthy levels and avoid smoking and excessive alcohol use. Improvements in these areas can lower your premiums in many cases. Exercising and eating well are both very important for your overall health. If your disability prevents you from exercising, you can focus on healthy eating.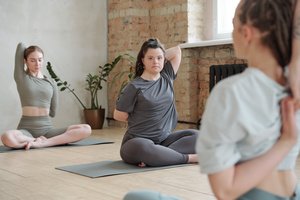 It is also helpful to apply for a reasonable amount of life insurance. Consider your income before your disability and ensure that you have good financial justification for the coverage you request to improve your approval chances.
It can also be helpful to work with an experienced professional who knows which companies are more likely to extend coverage to people with your condition. They can often shop around with an anonymous application to see which companies may be willing to offer a range.
This must be approached by a professional because people who try to get quotes themselves and are denied can have more difficulty buying life insurance in the future as denials become part of your record.
Reach Out To Vector Financial Group
Vector Financial Group offers a range of insurance brokerage and financial planning services tailored to suit your unique circumstances. Contact us today to find out how we can help you obtain the coverage you need.