Premium financing life insurance is a growing strategy for high net worth individuals to obtain life insurance policies that offer high payouts to cover their estate taxes without liquidating assets to pay for premiums. It uses borrowed money to pay for the premiums so that your assets can remain in your investment portfolio, where they are likely to earn a higher return. Although there are some risks involved, premium financing life insurance is considered a useful strategy when interest rates are declining.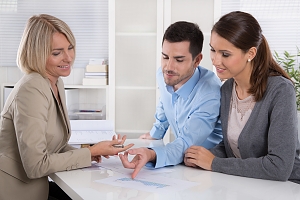 Before leveraging a premium financing life insurance policy, it's highly recommended that you work with a premium financed life insurance broker to help mitigate risks and maximize benefit options. Getting a premium financing life insurance policy is a complicated process that uses several financial tools and instruments. Here is a look at what to expect when you work with a premium financed life insurance broker.
Premium Financed Life Insurance Strategies
Premium finance life insurance is a good approach for many high net worth individuals, but it will not be the right choice in every case. Therefore, your insurance broker will carry out some informal modeling of your strategy to see if the potential benefits will make it worth proceeding. This also gives you the opportunity to find out more about how the process works and look at the pros and cons through different sets of assumptions.
Match Life Insurance To Your Health
To optimize your premium financing strategy, your broker will then shop your health situation to several carriers to get a better idea of what your insurance is likely to cost based on your health rating. This is typically done on an informal basis. Otherwise, the life insurance companies would be required to share their official findings with the Medical Information Bureau, and any negative data about your health would become common knowledge among other insurance companies.
Compare Informal Health Ratings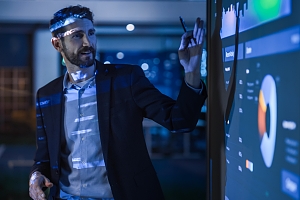 Once these informal health ratings have been received, your broker will run the numbers to determine how to achieve the most favorable financial outcomes. This is similar to the first step, but it uses more precise data to help you narrow down the companies and products you should include in your premium financed life insurance portfolio. This is typically far easier than the first modeling because you will now be more familiar with the terminology and concepts involved.
Make A Formal Application For Life Insurance
Next, it is time to formally apply with your top choices of life insurance providers. Diversification is often recommended, so your premium financed life insurance broker will likely narrow down your list to two or three companies whose informal health ratings seem favorable and begin the official application process.
Keep in mind that these official applications are not contracts and there is no commitment on your part to do business with the company if you aren't happy with their terms. Instead, a formal application is a petition to the insurance company for your official health rating; you will still be able to decide whether you want to do business with the companies involved based on their answer.
Apply To Third-Party Lenders For Your Premium Finance Loan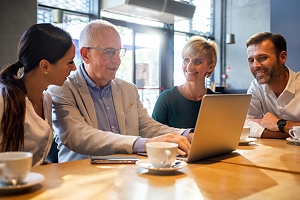 At the same time that your broker is applying for premium finance life insurance on your behalf, you should apply for the premium finance loan, assuming you will be financing your first premium. In some cases, a policy owner might opt to pay their first premium on their own so they can quickly lock in the benefits of a younger age or current good health while the more complicated aspects of estate planning are being finalized.
Normally, however, premium financing is needed at the outset, and because loan underwriting generally takes a similar amount of time to policy underwriting, it makes sense to do both concurrently.
If your premium financing is going to be carried out with an irrevocable trust, the legal work should get underway at this point.
Revise Your Premium Finance Life Insurance Strategy
Once everything is in place, there is still a lot of work to do, which is why it is important to work with premium financed life insurance brokers throughout the entire process. The initial models are never perfect because they often show linear growth and assume ongoing market arbitrage. In reality, however, policy values will fluctuate. A professional can manage your premium finance life insurance policies to make sure your objectives continue to be met as they evolve.
Reach Out To The Premium Financed Life Insurance Brokers At Vector Benefits
To find out whether premium financing life insurance is a viable option for your estate, reach out to the professionals at Vector Benefits to discuss your financial objectives. We can help you explore the benefits and drawbacks of premium finance and other strategies for maximizing wealth that suit the specifics of your financial situation.