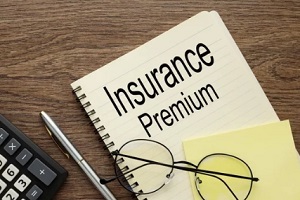 Premium financing life insurance offers a unique solution for high-net-worth individuals seeking to secure life insurance coverage while maintaining their cash flow in a low-interest rate environment.
It is important to understand what premium financing life insurance entails, who can benefit from it, the advantages it offers, and how to qualify for this advantageous financial strategy.
The following will guide you through the valuable aspects of premium financing to help you protect your financial future.
Understanding Premium Financing Life Insurance
Premium financing life insurance is a strategic financial arrangement designed to allow individuals to secure substantial life insurance coverage without immediate out-of-pocket premium payments.
Instead of directly paying premiums, policyholders have the option to borrow funds from lending institutions, using the policy itself as collateral. This flexible approach empowers high-net-worth individuals to access the required coverage while preserving their cash flow for alternative investment opportunities or personal expenses.
How Does Premium Financing Life Insurance Work?
Premium financing life insurance operates through a carefully orchestrated process involving the policyholder, a lending institution, and an insurance carrier. Here's a simplified breakdown of how it works:
Assessment: The policyholder collaborates closely with an insurance provider to assess their insurance requirements, financial position, and objectives. This evaluation helps determine the appropriate coverage amount and the necessary borrowing sum.
Loan Acquisition: The policyholder secures a loan from a lending institution, using the policy itself as collateral. This loan covers the premiums for the life insurance policy.
Premium Payments: The lending institution disburses the loan funds to the insurance carrier, ensuring that the premiums are promptly paid. As a result, the policyholder is not required to make immediate out-of-pocket payments for the premiums.
Interest Payments: Throughout the term of the policy, the policyholder typically makes interest payments on the loan to the lending institution. These payments assist in gradually reducing the overall loan balance over time.
Policy Maturity: When the policy reaches maturity or in case of the policyholder's demise, the insurance carrier pays out the designated beneficiaries death benefit. The outstanding loan balance is then repaid from this death benefit and any remaining amount is subsequently distributed among the beneficiaries.
Who Can Benefit from Premium Financing Life Insurance and How?
Premium financing life insurance is an effective financial strategy tailored specifically for individuals with significant wealth and substantial insurance requirements. This approach is particularly beneficial for those who:
Seek to preserve liquidity: Premium financing allows individuals to maintain their liquidity and retain access to their capital for other investment opportunities or personal financial objectives.
Desire estate planning benefits: Premium financing can play a pivotal role in estate planning by providing the necessary funds to cover estate taxes or leave a legacy for future generations.
Want to ensure smooth business succession: Business owners can benefit from premium financing as it can facilitate a seamless transition of ownership, by ensuring adequate liquidity to fund a buy-sell agreement.
Want to transfer wealth efficiently: Premium financing enables individuals to transfer their wealth to heirs by utilizing life insurance coverage, ensuring an inheritance without depleting their estate.
The Benefits of Premium Financing in a Low-Interest Rate Environment
Premium financing life insurance provides distinct advantages in today's low-interest rate environment. Not only does it safeguard your cash flow, but it also enhances wealth accumulation by redirecting excess funds toward investments that offer higher potential returns.
Furthermore, premium financing provides tax advantages, allowing you to transfer wealth to future generations in a manner that minimizes tax obligations. Moreover, premium financing offers you the opportunity to maintain control over your assets while obtaining the necessary coverage to safeguard your loved ones and protect your legacy.
How to Qualify for Premium Financing
To qualify for premium financing, there are certain requirements you need to meet, including:
High net worth status: Premium financing is primarily designed for individuals with substantial financial resources and a high net worth.
Demonstrated insurability: You will need to undergo the standard underwriting process conducted by the insurance provider to establish your insurability.
Strong creditworthiness: Since premium financing involves borrowing, it is essential to have a solid credit profile to secure favorable loan terms.
Long-term financial stability: Lenders will evaluate your financial stability and assess your ability to fulfill the loan repayment obligations over an extended period.
Contact Vector Financial Group to Request a Quote
At Vector Financial Group, we specialize in providing premium financing options tailored to individuals with specific insurance requirements. Our primary objective is to assist clients in navigating this financial landscape, ensuring they obtain the necessary coverage while optimizing their cash flow.
If you are a high-net-worth individual looking to preserve your cash flow while obtaining critical insurance coverage, premium financing could be the ideal solution. Our experienced team is ready to assist you throughout the premium financing process and help you explore suitable options that align with your specific needs.
Contact Vector Financial Group today to request a quote and discover how premium financing can safeguard your financial future while maintaining liquidity.