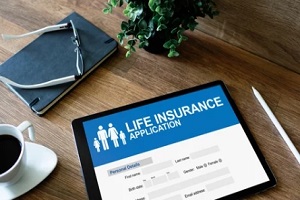 The path to securing life insurance isn't always straightforward, and for those in high-risk occupations, this journey can be particularly challenging. At Vector Financial Group, we understand the challenges involved and are dedicated to guiding individuals with unique insurance needs through those complexities.
As you research high-risk life insurance, you may encounter hurdles that demand the creativity, diligence, and strategic approach that requires a special type of insurance provider. The following will help you understand those niche areas and the professionals that serve those industries.
Why a High-Risk Occupation Makes It Harder to Secure Life Insurance
Insurance companies assess the risk factors affecting your life expectancy to determine if and how they will cover you with life insurance. The blunt explanation is that due to the shorter life expectancy, the fewer premiums they will receive from you before having to payout a full death benefit.
Those who work in high-risk occupations, where there is a higher rate of injuries, illnesses, and fatalities, have shorter life expectancies on average. A shorter life expectancy often translates to a lower profit for the insurance company.
What is Considered a High-Risk Occupation?
What might be considered a high-risk occupation spans a wide spectrum of professions, in which individuals routinely face perilous circumstances that increase the odds of accidents, injuries, or health issues. Some examples include:
Commercial Fishermen
Loggers
Airline Flight Crew Members
Roofers
Farm Workers
Construction and Industrial Workers
Iron and Steel Workers
Drivers
Waste Management Workers
Electric Power Line Workers
Police Officers
Firefighters
Challenges Involved in Obtaining High-risk Life Insurance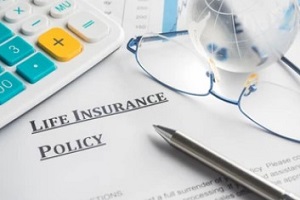 Securing life insurance for individuals in high-risk occupations can be a complicated and challenging process. Because those who work in these occupations have a higher chance of sustaining an injury, becoming ill, or being killed, insurance companies perceive them as having a higher likelihood of filing a claim. This leads to unique challenges in securing life insurance coverage.
Some of the key challenges involved in securing high-risk life insurance are as follows:
Higher Premiums: The riskier the occupation, the higher the premium. This is a fundamental equation in the insurance world. Insurers attach greater financial liability and shorter life-span to high-risk occupations, leading to elevated premium rates.
Limited Coverage Options: Insurance companies are often cautious when extending coverage to individuals in high-risk occupations. As a result, the range of available coverage options can be more narrow compared to individuals in less hazardous professions.
Medical Underwriting Challenges: High-risk occupation applicants often encounter stringent medical underwriting processes. Insurance providers scrutinize medical history, pre-existing conditions, and lifestyle factors with meticulous detail.
Exclusions and Limitations: Policies for high-risk occupations may come with exclusions or limitations related to specific hazards associated with the job. This can impact the extent of coverage and potential benefits.
Occupation-Specific Considerations: The nature of the occupation can lead to unique challenges. For example, a firefighter may face limitations due to the risks inherent in battling blazes, while a miner may confront exclusions related to potential underground dangers.
Physical Examination Requirements: High-risk occupation applicants often undergo more rigorous physical examinations. These assessments, in conjunction with the medical assessment, delve deeper into health and fitness to evaluate the individual's ability to handle occupational risks.
What Can Be Done To Secure Life Insurance for High-Risk Occupations More Easily
Despite the challenges involved in securing life insurance for high-risk occupations, there are strategic steps that individuals can take to secure high-risk life insurance more easily, such as:
Documenting Safety Measures Taken in Your Occupation: Providing evidence of safety protocols, training, and precautions taken in the high-risk occupation can demonstrate a commitment to minimizing potential hazards.
Comparison Shopping: Explore multiple insurance providers. Different insurers may have varying perspectives on risk assessment, leading to more favorable options for coverage.
Looking for Life Insurance through Professional Associations and Group Coverage: Some professional associations offer group life insurance plans tailored to specific occupations. Exploring these options can provide more accessible coverage avenues.
Consulting with an Experienced High-Risk Life Insurance Professional: Seeking guidance from a life insurance professional who specializes in high-risk life insurance can be invaluable. An expert will understand the intricacies of the process and can help you navigate the challenges effectively.
Contact the High-Risk Life Insurance Professionals at Vector Financial Group
At Vector Financial Group, we are well-versed in the unique challenges that high-risk occupations present when seeking life insurance. Our dedicated team is committed to helping you in the following ways:
Providing you with a unique and valuable perspective on the insurance market
Helping you better navigate the various life insurance alternatives
Offering ongoing advice and consultation
Helping you avoid potential landmines when securing coverage
We understand that your occupation can make securing insurance more difficult, but it doesn't diminish your need for comprehensive life insurance coverage. As advocates for your financial well-being, we will work tirelessly to ensure that you receive the coverage you need for your continued success.
Contact Vector Financial Group today by calling 248.796.0995 or visiting us online. When it comes to securing high-risk life insurance, let Vector Financial Group be your guiding light. Contact us today, and let's embark on this journey together. Your future deserves nothing less than exceptional protection.