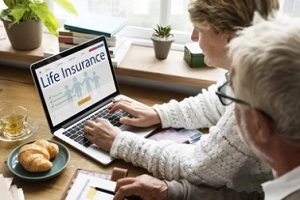 Life insurance can give individuals considerable peace of mind if they purchase it. At the same time, they are relatively young and healthy, but what happens if you are already experiencing health problems?
Some people believe life insurance is not an option if they have certain risk factors or illnesses. Still, there are some cases where such individuals can successfully obtain a policy and give their loved ones financial protection in the event of death. Here is what you need to know about life insurance for high risk applicants.
Who Needs Life Insurance For High Risks?
Every life insurance company uses a different set of criteria to determine who is a high risk applicant. However, those with dangerous occupations, risky hobbies, underlying health conditions, or poor health are generally considered high risk applicants.
Life insurance quotes are calculated using the applicant's life expectancy. Therefore, those with a greater risk of premature death can expect to pay a higher premium. For some people with an exceptionally high risk of early death, insurance companies might limit the types of policies they offer. For example, these individuals might only be allowed to apply for a guaranteed issue policy.
A life insurance company will ask applicants to submit to a medical exam that looks at health markers such as blood pressure, alcohol consumption, family medical history, height, weight, nicotine usage, and current medical conditions. Those considered high risk could be denied coverage or asked to pay higher premiums.
Here is a closer look at some factors that may make you a high risk applicant.
Insurance For Medical Risks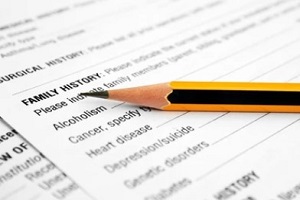 The insurance company will ask about your personal and family medical history. If you have been diagnosed with some type of cancer, you will likely be placed in a high risk category for life insurance and may be required to spend a certain number of years cancer-free before obtaining coverage. However, there may be an exception to this rule for those diagnosed with certain types of skin cancer.
Those with heart attacks or strokes recently may also be in this category. More options are available to those whose heart attack or stroke occurred more than 12 months ago and did not lead to permanent paralysis.
Individuals with cognitive disorders such as dementia and those living with HIV or AIDS also fall into the high risk category. Some conditions, however, do not necessarily put you in a higher-risk category even if they can shorten your lifespan, such as type 2 diabetes when it is well managed.
Insurance For Lifestyle Risks
Even healthy individuals may be in the high risk category due to their habits, hobbies, or occupation. For example, applicants who smoke may be considered high risk due to their increased chances of certain types of cancer and illnesses like chronic obstructive pulmonary disorder.
If you've smoked in the past but have since quit, you may not be disqualified from buying life insurance, but you may be asked to pay higher premiums. Those who consume more alcohol than recommended are also considered high risk life insurance applicants.
Life insurance companies also ask applicants if they engage in risky hobbies such as skydiving, motorcycle racing, or scuba diving. Having a dangerous job can also make you a high risk applicant. Steelworkers, underground miners, commercial fishers, and construction workers all fall into this category.
Finding Life Insurance for High Risk Individuals
If you do not qualify for standard life insurance due to high risk factors, you may be eligible for guaranteed acceptance life insurance. This type of policy does not require any medical exams, nor will you be asked to answer any questions about your lifestyle. However, these policies generally have a two-year waiting period before beneficiaries can access the death benefit. The rates are based on your gender, age, and location.
Life Insurance Rates for High Risk Applicants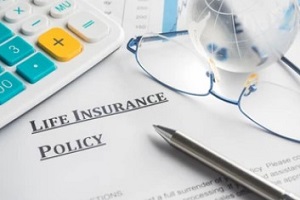 Each life insurance company uses its classification system to indicate an individual's level of risk and calculate their rate. Applicants with a clean bill of health and no risky habits or hobbies generally fall into the top category.
In contrast, those with a minor medical issue or a slightly tricky job typically fall in the second-highest category. The standard type is reserved for those with a couple of medical problems or a risky lifestyle. These individuals will pay more than those in the previous two tiers. Meanwhile, those with a high risk will fall into one of the substandard categories and will be charged considerably higher rates.
Reach Out to the Special Risk Insurance Professionals
If you are a high risk individual seeking peace of mind from life insurance, contact the insurance professionals at Vector Financial Group. We can address your concerns and work with you to obtain the best rate possible.